I need some help with my plumbing from the buffer tank to my pump. I trying to figure out which of the three positions will work for my machine. I have a 8gpm 3500 psi with a udor pump. Here are three pictures I took as examples of how I can hook up the 1" hose from my plumbing to the pump.
Photo #1 shows the hose going straight from my plumbing to the pump.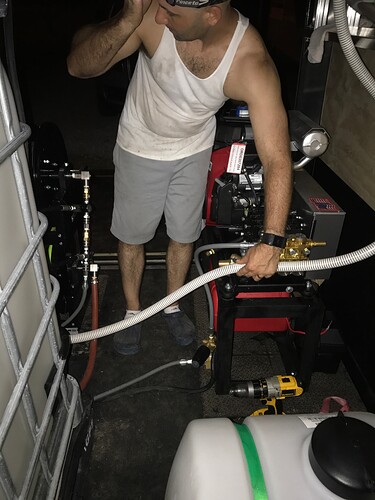 Photo #2 shows the hose with a bend down to the floor to keep the walkway open for me to pass.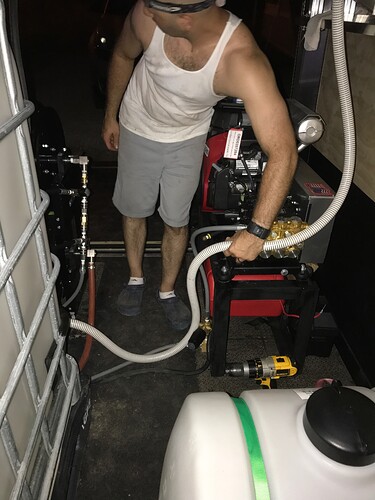 Photo 3 shows the hose looping down to the floor again but this time moving the nipple to the back side of the pump and hooking the hose there.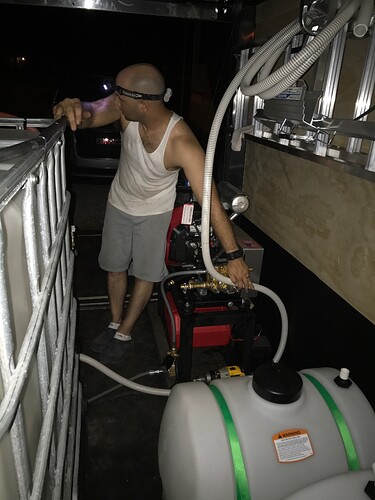 Please excuse how I look in the pictures, I was working in my trailer all day yesterday so I can finish setting it up. Any and all help or advice would gratefully be taken. Thanks to everyone on this forum for the great knowledge given out.
REDLINE 5 Pressure Wash