Feel free to mock. I have a particular use-case for this that justifies the build.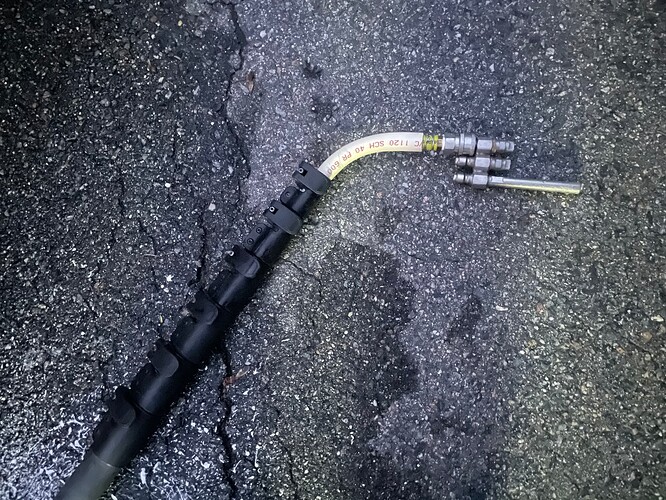 This is my old SimPole WFP that doesn't see much use anymore except occasional gutter cleaning jobs.
3/8" flexzilla air hose (for low pressure only; but this should allow me to downstream no problem, as opposed to many extension lances that are too restrictive to DS with.)
Gooseneck is just 1/2" schedule 40 pvc. Heated a section of it with the heatgun, and pulled on it till it drew down to the required diameter for my pole (3/4" in my case).
Then heated it again to put an approx. 45° bend in it.
Getting the hose through the stretched/shrunk gooseneck was a chore. Ended up using some copper wire as a snake, and lubed up the hose with dish soap to ease the process.
No gun on it yet; I have a straight gun that came off my surface cleaner that I could use, but I'm contemplating just using some velcro or something to hold my standard 2315 to the side of the pole. I like having one gun for everything, and being able to remove the pole without the need for a ball valve.
I'll let you know how it goes on Monday.