This is why all the photos I post have my name and phone number sunk into them!
You don't need pics to sell your first few washes! Just make sure you get some good pics when you do a few good ones. Find a nasty home and offer to do it for free if they let you put a sign in the yard for 2 months. It will cost you >$10 in chemistry.
I just started this year and trust me use your own pictures. My first pictures were of my house and my sidewalk cleaned. In 2 months I've amassed a good amount of pictures of all different kinds of work. Best of luck!
Maybe you could do someone's driveway, sidewalk and or patio in exchange for before and afters of theirs and them doing before and afters for 2 or 3 other nearby jobs?
If I'm being honest, before I started house washing 1.5 years ago I went on Google and copied some before/after pics from someone else and did some advertising on Craigslist and Facebook with those pics. I didn't claim they were mine…just showing the results of softwashing. I was contacted by the owner of those pics…he was cool about it but told me to remove them ASAP…and if I wouldn't I'd hear from his lawyer. I learned a lesson to use my own pics. It took a few months but now have acquired 100s of excellent before/after pics for marketing.
As was stated earlier…wash your own house or someone you know and take tons of before/after pics all from the same exact spot and angle…use an app like Pic Stitch to put them side by side. It's hard starting out but be smart about it.
When I first started and needed photos for flyers I drove around and found a few OMG that is a dirty house. Knocked on their door and said hey My name is Scott I own abc power wash and were looking for new marketing material. Would we be able to take some photos of your home in exchange for a free cleaning? Well they all say yes you get the best before and after photo you could ask for and learning experience. Then you leave your yard sign and hit the surrounding houses with a door hanger hoping to land another job in the area.
That won't work for everyone. Very few people are named Scott.

Even fewer people named Diego.
Well my names Orville… so have fun with that!
Let the popcorn jokes commence!
Every time I hear that name I think of the movie Every Which Way but Loose.
Heck, even the ones named Diego don't always get called that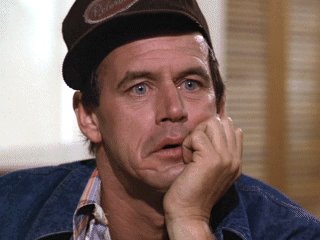 That was one of his best.