<header style="margin-top: 0px; margin-right: 0px; margin-bottom: 0px; margin-left: 0px; padding-top: 0px; padding-right: 0px; padding-bottom: 0px; padding-left: 0px; border-top-width: 0px; border-right-width: 0px; border-bottom-width: 0px; border-left-width: 0px; border-style: initial; border-color: initial; outline-width: 0px; outline-style: initial; outline-color: initial; font-size: 15px; vertical-align: baseline; background-image: initial; background-attachment: initial; background-origin: initial; background-clip: initial; background-color: transparent; display: block; background-position: initial initial; background-repeat: initial initial; ">[h=1]Hosting Basics – You Get What You Pay For.[/h]Posted in: [URL="http://uniqueamb.com/category/hostingtips"]Hosting Tips & FAQ's|Tags: [URL="http://uniqueamb.com/tag/web-host"]web host, [URL="http://uniqueamb.com/tag/website-hosting"]website hosting[URL="http://uniqueamb.com/hosting#comments"]1 Comment
</header>Many people have questions when it comes to web hosting. Which host should I choose? How much will it cost? How much should it cost? Is it secure? What about backups? The most important question, though, is "What do I want to achieve with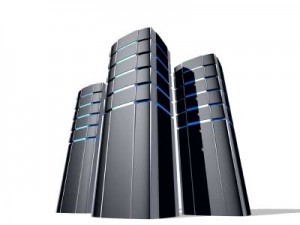 my site-what is my main goal?". Maybe you want to sell your own products or maybe you want to create a forum on your favorite subject for people to connect. Once you've determined what your website will do and be about you can find the answer the your questions more easily.
If you are currently searching for a web host you might be in the same situation as many people are: You want to put up your own website but it's all kind of overwhelming when it comes to site programming, domain registration and other technical stuff.
My advice if you're just starting out is: Take it slow and don't panic.
The best web hosts out there are the ones that will help you thru it all. Some will even handle it for you! The trick is, as with most things, you get what you pay for. The cheapest web host out there may not offer you any support, they'll just take your money and assume you know what you are doing. Find a web host that is willing to answer your questions and walk you thru step-by-step BEFORE you buy a package. If they will help you before you send them money, odds are, they'll be there for you later.
So who do YOU use?