Just wondering why that girl is looking at mold like it is a art piece. Tell her to get out of there its bad for her health but ya $78.00 because i know what max1 would do it for.
Lol that's my wife at Ft Pickens. I was telling her that's the worse case of efflo I've ever seen it was literally dripping off, and then she walked over to the black mold.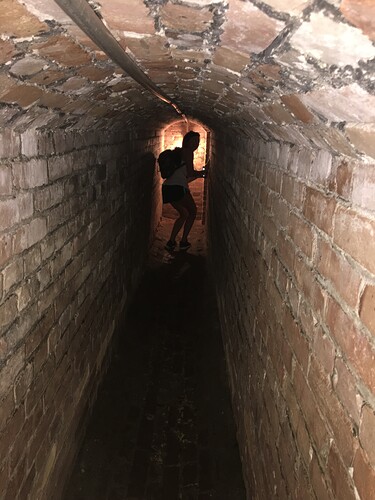 Nice campground at Ft Pickens and one of the nicest public beaches there at the end of the condos on Ft Pickens Rd. Were you there today? I know the Blue Angels were supposed to have their normal Wednesday practice today.
Best deal on the gulf coast. Hotels are $$$$!
A little farther down lol. We actually went all the way to the pass by the actual fort.
But yea last lot on the left east of portofino is my fishing honey hole when the tax man isn't present. There's an actually an artificial reef "too close to shore" gotta watch out for the bombs though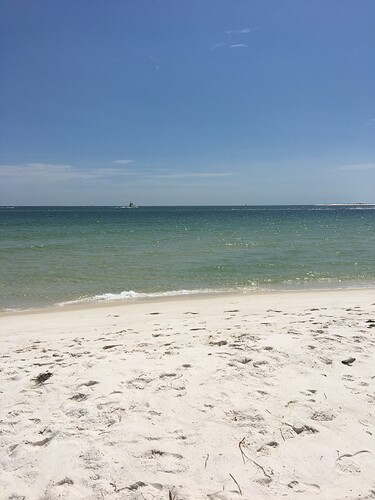 My wife is actually an O.M. for a company with over 2,500 properties in the panhandle from Pensacola to mirimar beach. In the offseason were hooking people up with deals as low as 60-80 a night in 2 bedroom condos on the beach. 100-200 right now in peak season.
Great to know! Almost better in the offseason without the crowds
Took some time to think about it… I'll go down to $74.99…tax incl.
Yeah, but isn't cunuck tax like 300% more than USA tax ? I remember being north of Toronto in 2005ish, double cheese burger was over $3 if I recall
Yea it's 13% in Ontario right now. A double cheeseburger from Mc Donald's is just under $3.00 I believe. Back then it was probably under $2.00. If we had your fast food prices I'd probably be twice the size I am right now lol.
Sorry @Max1 but i just drove down today and washed it. DSing straight SH worked great. Had to hit it twice.
Just sent over the invoice.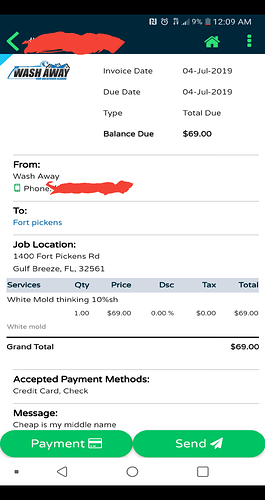 With the turbo tip and some shamblin awesome sauce all that viromental elements will be gone in a day.
The sand lot movie? Great movie
That invoice made me laugh too much haha.
Btw: which app are you using there?