Wow, that looks good @Ikii
You scared of cheese? Slap some more on there!
First time trying this… next time will be bigger
What is that called? Looks pretty simple but really good. Hamburg, bacon and cheese. Role up and cook to desired temp?
that's genius, I'm trying it. I like the bacon hanging over for a tasty center.
Ground beef… 85/15.
Less than 85 too much fat, over too lean.
Mozarella, and bacon.
Season the ground beef and flatten it out 1/2 inch.
Use perch paper, than freeze it, but turn over a couple of time so the weight doesnt it flatten it out.
Next day, let it thaw enought so yiu can cut it, so it can keep its shape.
Then l, merinate the cook while listening to good misic and enjoy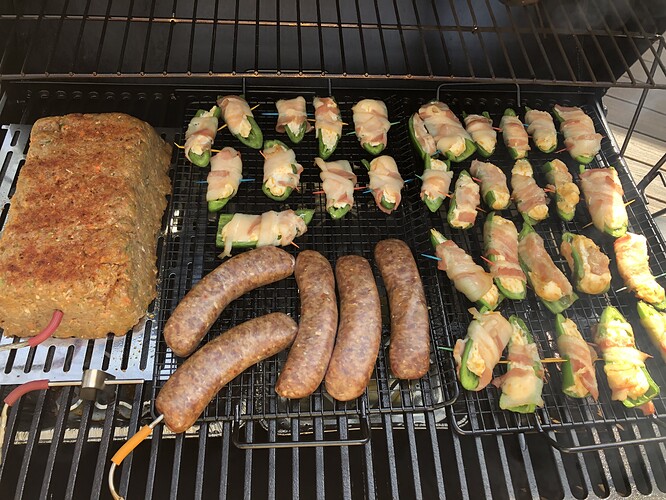 Productive Tuesday.
Filled the smoker today… just a regular meatloaf, sausages (jokers ended up being hot), and some jalapeños.
Cant eat spicy hit food, but looks good