Whats on the menu today @Ikii ? Looks scrumptious!
Man…I couldn't even grill out today if I wanted to. The rain here has been going on and off for the last three days. Looks good!
I got enough of it yesterday doing a roof job and just said to heck with doing it again today. Plus, I'm made of sugar and I'll melt. That's why I'm so sweet!
Wish we had the luxury of holding it off like ya'll do @DisplacedTexan ,trucks leave out in 3 hrs. Told the fellas we hop in the pickup if the rain is hard enough to not make the soap stick, or lighting of course…but I got one helper I wouldn't mind giving a aluminum extended brush to without the rubber hand grip in a lightning storm. Just kidding I think…
Man, you better don't! Now that you've put it on the interwebs if you ever go through with it they've got you for premeditation! I just have a couple of small houses to wash so it's not very pressing
Homemade italian sausage with basil.
Asparagus wraped with bacin, salt and pepper.
Vegies.
And baby ribs and regular ribs.
And a brisked, not shown, just trying new seasoning
St Louis style are my favorite, your killing me man. Got an old corn dog stick I got sitting on the dash. Looking pretty good bout now
…just the stick?
Serious question time: Mustard or Ketchup on a corn dog?
Mustard…and I'm usually a ketchup guy
I'll eat um any way I can get um. I'm a corn dog chow hound. Mustard and ketchup mixed. My favorite is this horseradish mayo my wife gets me…
Howdy @Max1,enjoying your day friend?
The only correct answer possible here!
You bet! The weather has finally been nice the past few days around here. No humidity and mid 70's. Hung around a camp site at a provincial park and spent the day with some friends yesterday to celebrate one of my close friends joining the army in a couple weeks. Bbq'd some good food it was a good time. Went to the corn festival today and enjoyed some unhealthy food and now I'm at home ready to nap

…
Here's my little one at the camp ground yesterday in my buddy's van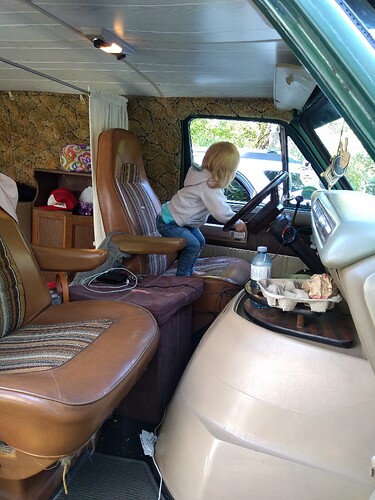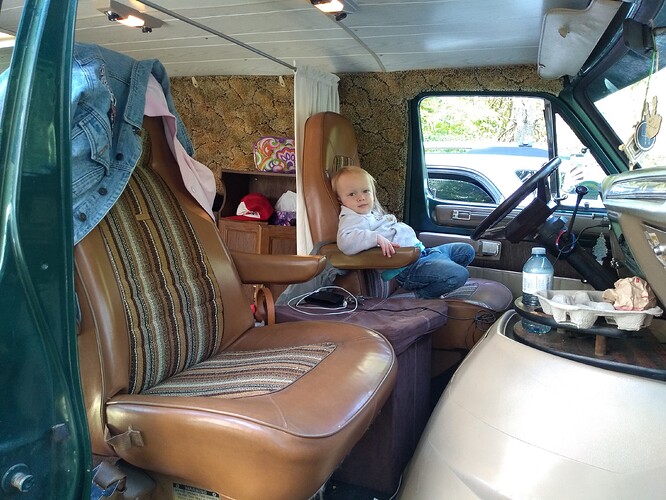 Hope the weather turns around for you guys to enjoy. You working all weekend or enjoying any time off?
The carpeting on the walls of that van just screams '80s and stale cigarette smoke.
Lol 70's I believe and it doesn't reek of smoke but I'm sure it did at some point in it's life!
A customer just gave me this grill. Has a rotisserie burner too.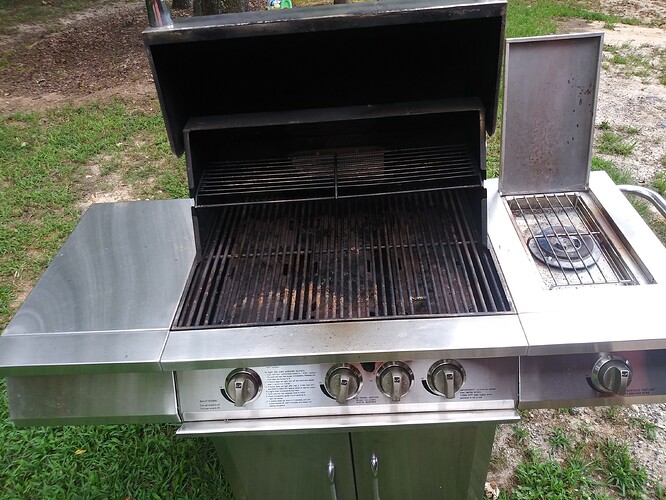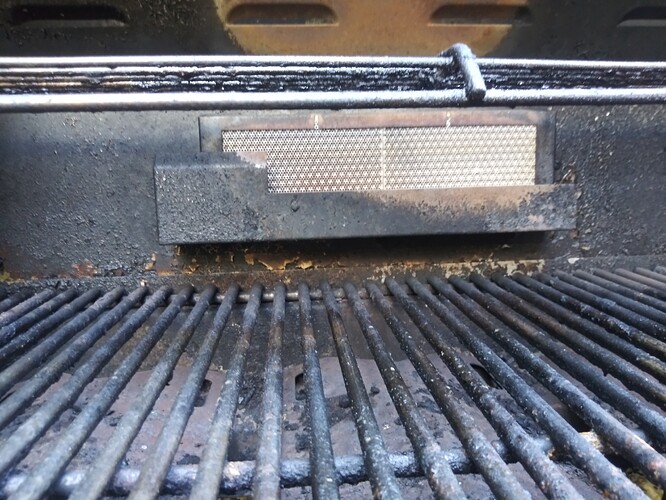 My last one was alittle bigger but i dropped a huge limb on it. When your doing some tree cutting with buck shot its hard to tell where it will fall. Land deaded center across my grill.
We normally grill on my cast iron charcoal grill but propane is nice to have around.