They are abundant around here! A customer a couple weeks ago got a $60 quote for a house wash but they needed to use the homeowner's pressure washer.
Now you have to go back by tomorrow or next week to see how it turned out.

you think they'll be done by then?
He does have 2 little giant ladders set up to maximize efficiency.
Lol. There's actually 4. 3 on the house and another on his truck. His ladder game is impeccable, unsure of his techniques on a painted wooden home though.
That's look like a Toyota, but maybe not. What is it?
It's a Korean SsangYong rhino truck. I don't know much about them, but I'm seeing more on the road. They're pretty cheap off the showroom floor. I don't know if Ide be seen in one though.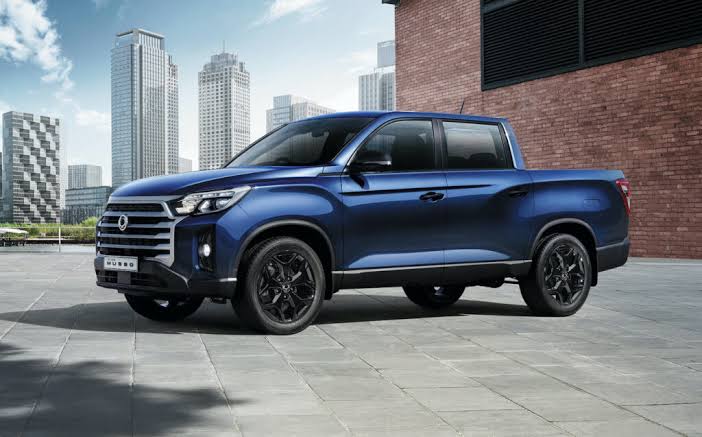 Never heard of them. I've been checking out the mavericks. Not much of truck but I think it would be cool to have one.
Mavericks are neat little trucks… now just need to figure out how to fit a bare bones house wash rig in a 4.5ft bed with 1500lb capacity, especially with gas at $2/l up here in Canada.

The last thing I want is a truck I'd have to work out of. I want the hybrid engine option.
I went into the dealer in December to order a hybrid. Passed on it, 6-8 month delivery.

Cool little truck, we haven't got them here, our equivalent would be the ford ranger. The ranger has been the top selling vehicle here for quite some time, they're absolutely everywhere here, decent trucks.
Not too happy where Toyota is heading, have a buddy that works at a dealership they're absolutely flooded with recalls and problems, Toyotas losing it with the 2020+ models, getting a bit problematic it seems, hopefully they go back to their old ways.
Was that due to demand or some sort of shortages/ logistics of some kind? That would put anyone off.
High demand. They just opened up for orders again. About 6 months wait. Base model is about $22k but you can find used ones with 50 miles on them for $35k. Go figure
Have definitely been asked if customer could get a cheaper quote if I used their pressure washer. Don't think they appreciated when I told them that scenario would cost them more

So weird to see a Ford Maverick as a truck. Will always remember my dad with his 1972 Ford Maverick with 302 boss engine in it.
Mom drove a 1974 4 door maverick with the Falcon 6 200. I remember sitting on the black vinyl seats in the summer and sweating. We sold it and got a pinto station wagon. I've been a Ford man since day one

Dad's was a 2 door and canary yellow. Loved that car. Sadly my mom was rear ended at a stop sign by a 16 year old going 60 and it was her 3rd at fault accident within a few months. Car was totaled. Have wanted to own one for a long time but it just feels downright diabolical to rebuild a classic like that just to live in this salty environment.