Question for all the guys out there running hot water do you still feel the need to use as many chems as you would have if it was cold water? Or is it just like everything else depending on the job and personal preference which is what I kind of assumed.
I figured just like cold water… degreaser, dwell , spray it down with hot water repeat if necessary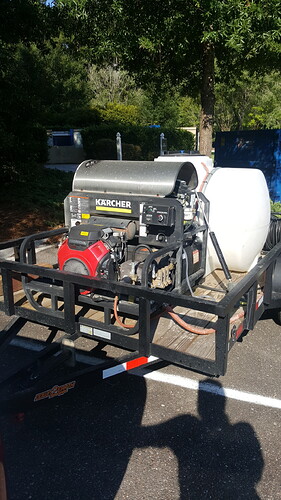 this is the rig that I rented not a bad little system.