Why is it gone got a new phone and the app doesn't exist anymore.
It came up okay for me in the app store. Sometimes people have trouble finding it. Try searching "pwr app" that's what worked for me.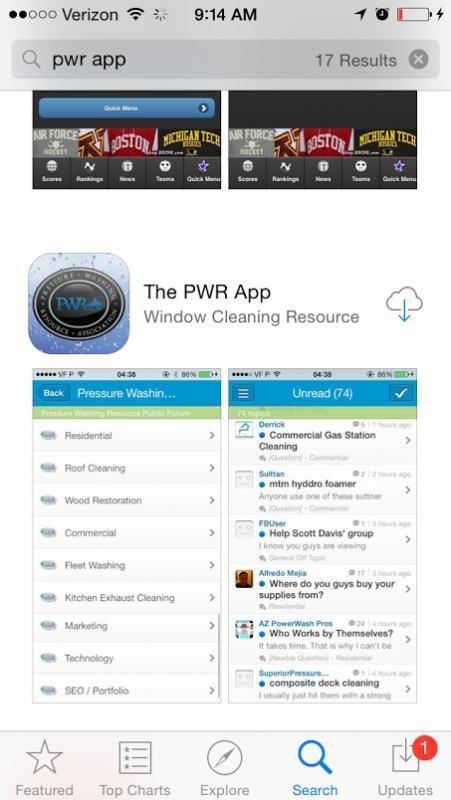 It is no longer in the Google apps I've tried from 3 different devices.
[MENTION=12443]carolinasbest[/MENTION] I don't have an immediate answer for you but I will certainly pass this along to see if we can get it resolved! Will post back when I get more info!
I have waited a long time to get an answer.
Hi Dan - we are currently reworking some aspects of the app. It may come and go from the app store over the next couple of weeks. I will let you know in this thread when its officially back.
thanks
The app is finally back
Sent from my SAMSUNG-SM-G870A using Pressure Washing Resource mobile app