I recently did some free flat work for my mom in Sapulpa, OK. My step father and mother had put their house on the market and I knew it would make for some awesome before and after pictures for me. It came out great, and I won't be doing any other work in OK., as I am in Texas. So, I thought maybe someone else could capitalize on it.
The whole neighborhood is in desperate need of pressure washing. None of there neighbors seemed all that interested until my parents house sold above asking price last week.
The neighborhood was in the vicinity of pioneer way and 117. Their house was on clear view cir. You can't miss it. It's the only one with a clean driveway. Someone should take advantage and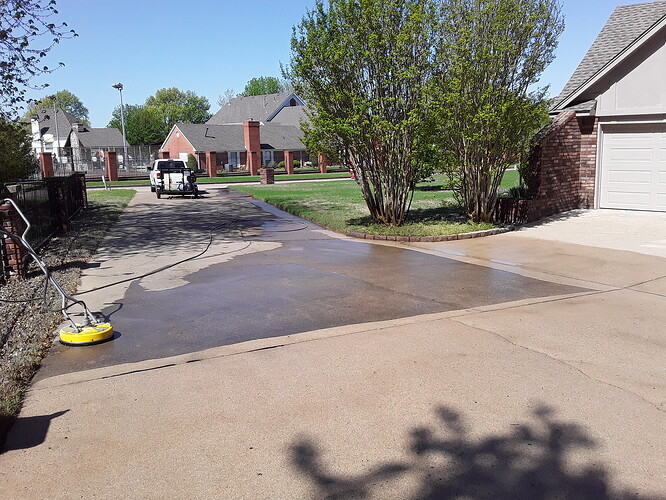 hustle up some work.