This is a little delicate, long time WC customer asked me if I could clean her porch.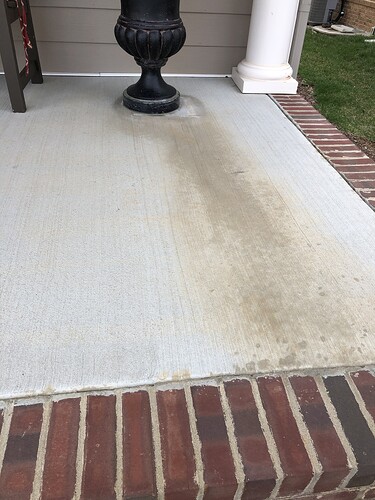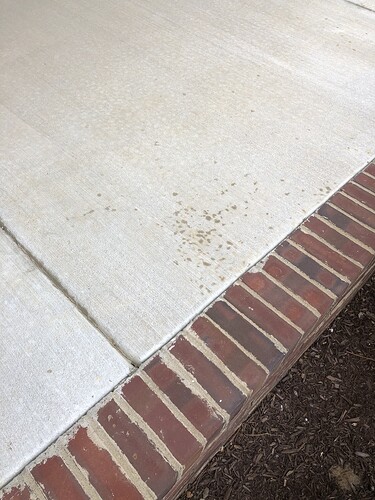 Normally I'd turn to BARC and surface clean but the cream has popped in a couple places due to the last ice storm we got, so I just want to be sure not to discolor the surface or make it worse.
Not sure what the spots are in the other pic, she doesn't have hanging plants or anything.
I know for sure the concrete is a few years old but it still has that new-looking bluish color.