I think Firefighter has a side job looking at that trailer. Infinity, is it a cold smoker for cheese or bacon?
I posted it as a joke. Hadn't occurred to me that something that ridiculous looking might have a legitimate use as a cold smoker

Both are great looking. I'm digging the trailer smoker. I bet it holds temp well
It will not stay on the trailer. I have my big one on the trailer. This one is for the outdoor kitchen
Figured it was a joke but I've been around long enough to know you never know what you'll see next.
Did you get any of your tools back yet?
Like the cooker.
What time, temp wood on the ribs? Like the refrigerator cold smoker, either another joke or you like the irony/practicality.
Its no joke. cold smoking is art form, @Firefighter4hire knows exactly what he's doing.I personally love it , Thats my past time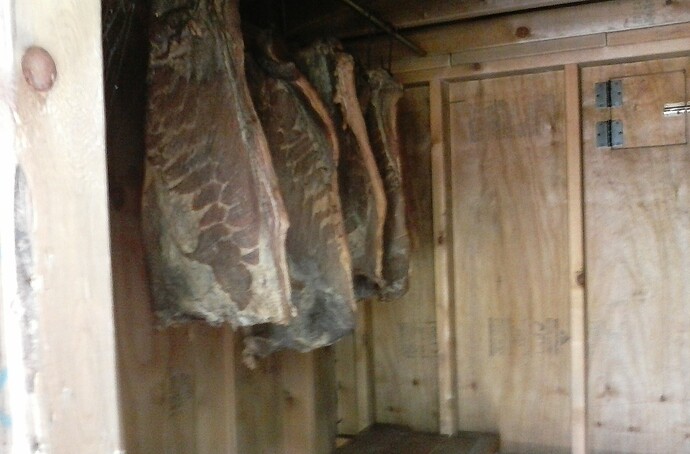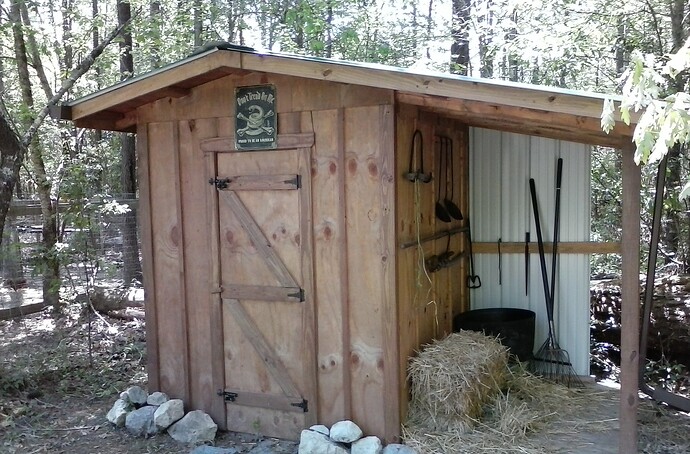 @Machit its definitely not a joke works great. Ribs go 205 for 8 hours
If you don't mind sharing what's your brisket recipe Anthony? I'm going to throw one on the smoker tonight. I usually use a dry rub, spritz with apple juice while smoking, smoke for about 4-5 hours, wrap in foil, and continue cooking until 205 degrees. Any tips? I thought about coating in Slo Mo because it's great stuff…lol. I used it for the first time last week on a roof wash and it's so much better than anything else I've used. The roof mix stuck like I was painting it on. Thanks for the recommendation.
Internal temp? That seems pretty high. But I've never slow cooked anything; not very familiar at all.
I did a pork loin on the grill Sunday, and pulled it as soon as it hit 140° in the center. I let carry-over take it the rest of the way to 145°. Was soo delicious. My wife does all the prep work: the rub/marinade or whatever magic she does with it. I just put over some hot coals for awhile

I keep telling people Slo mo is the best on the market. So I only cook packer cut briskets. If so trim to a 1/4 of fat sit the deckle off. Easy rub equal parts salt and pepper 1/2 cup each 1/4 cup celery seed. Course ground. Let smoke till it reaches 165 then wrap it in butcher paper. Cook to 204 then let rest in cooler for two hours. Dont not unwrap it to look at it.
If you want to set the bark spritz after its had reached 145
Certain cuts of meat have large amounts of collagen and the high heat breaks it down into gelatin. Pork shoulder or butt is another one. It's also cooked to a high temperature of almost 200 degrees. A pork loin is a little different. It's pretty lean for the most part. I also cook those to about 145 degrees. They sure are good! You should try a pork butt sometime. You can use a grill to smoke. Just put the charcoal on one side and meat on the other. To make it easy smoke at 225-275 degrees for about 4 hours, put in pan, cover, and finish off in the oven at 250 degrees until internal temp reaches about 195. I usually throw them on in the evening and cook in the oven overnight. Finishing off in the oven is just easier than tending to the smoker all night. I'll sometimes turn the over to 210 just to manage when it'll be done. You can even do it on a gas grill if that's all you have. Only turn on one burner, put a pan with wood chips on the burner, and smoke away. I also do the cooler thing like Firefighter does to let the juices settle.
The great thing about Slo Mo is the small amount it takes. I think I only used 8 ounces in 65 gallons worth of mix. Cling On would've taken half a gallon and still wouldn't have worked near as good. I think they changed Cling On because a gallon I bought last year was thinner than the previous container. You definitely made me a believer. Now I just need to order some Mango scent. I already have lemon and I just ordered some cherry too.
You gotta let meat rest always