Thanks to @squidskc, I attempted to do two awnings today and both came out perfect.
The first one was newer, multicolored stripes with some mildew, it cleaned up nicely. The second one…nasty. Solid black, and I was just looking to remove the lichen and make it decent looking.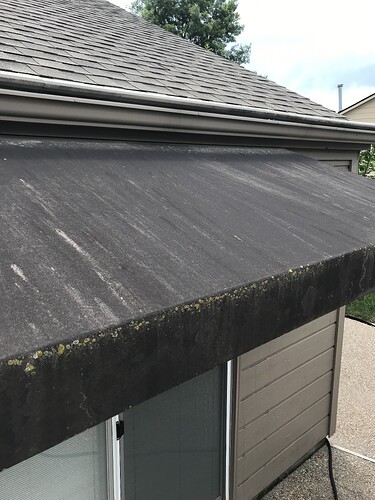 Around the 10 minute mark some tan streaks were forming and I got a little panicky, thinking I had bleached the dye somehow. Scrub scrub, black tar nastiness was dripping off. Yuck.
In all it took three applications of 6% from the pump-up but BEHOLD!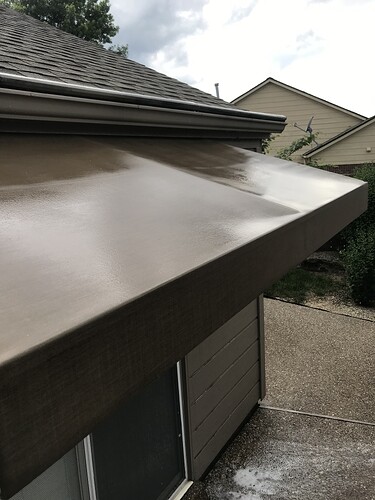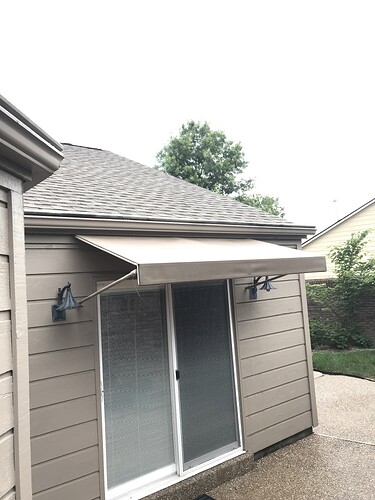 It was tan colored all along. The customer was going to get it replaced, not anymore.