Mustard is my choice
Dont know how to create a poll
.
.
Vinegar is best. But when you compete you gotta use sauce to the region.
If you need sauce for your bbq then you ain't doing it right. That said, bbq bologna gets a mustard based rub and there are some folks that make a damn good vinegar base sauce that I love.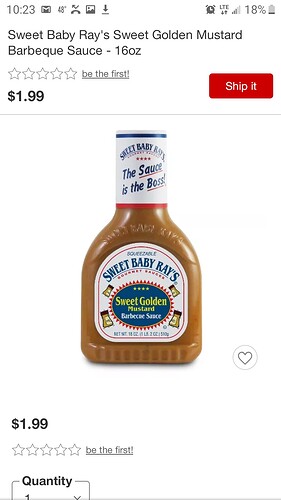 Got that pic from insides@Firefighter4hire pantry.
Thank you MRS
@Firefighter4hire
for letting me in your fine home.
LOL Jacee buys a bottle of sweet baby Ray's and it sits in the pantry for a year and then she throws it out and buys another. She says it's for people that come over that might want sauce with their meal…I'm like we don't invite those people over babe.
Did you lock the door on you way out
Yes sir , and put down the seat to.
4 ply !! Fancy smancy ,like wiping my butt with a soft rabbit. …@firefighter4hire
Charmin did you try wet wipes will change your life
I didn't want to over due it. That be weird. you had me at 4ply
Wait so came by stole my bbq sauce and blew up my bathroom. I hope you at least washed the trucks
Mustard goes on hotdogs, and grown men don't eat hotdogs
This is no joke. Now I want a bidet, too.
I told them that, Buy them books, take um to school, etc. Youngsters these day.
I make my own mustard base.
I dont buy it.
I'm cheating today. Out of the oven @230 degrees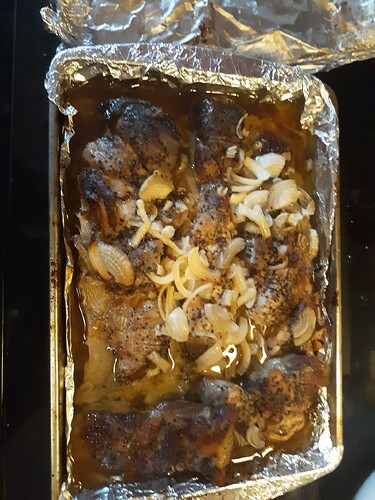 Country ribs dry rub, Vidalia onions, 2 packs this week already.
Then I take the drippings and make a pork gravy with mashed taters. Nothing fancy like yall professionals
Sounds like a pre menu idea for the anniversary FEAST .
I hope you got both they are a set
Lol. We raise hogs for the year, we actually got 4 sets for ourselves. Lol
@Firefighter4hire