Bama. My 13 year old chocolate lab died about 3 years ago and I really didn't want another dog. But I love Great Pyrenees and had the opportunity to get her so I agreed. She thinks she's bulletproof lol. When she gets a little older she can sit in the truck on those early morning sidewalk jobs
These are my little girls (Penny is the Pit and Millie is the Shar Pei/Pit mix) and littler old man. The little one, St. Pat rides around with me everywhere when I'm not working and hangs out in the shop if I'm there working. Goes on estimates with me sometimes and follows me around the house if the homeowner sees him in the truck and I ask to let him out. Has his own little shop bed, water bowl and biscuit jar.
I bet the little one is the boss
He's old and on 8 pills a day for his heart. We're always body checking the big girls away from him if they're wrestling too close or anything that might hurt him. They eat dinner in their kennels and he eats in the kitchen.
They treat him like he's got bodyguards all the time unless it's cold and then all 3 of them will cuddle together in a big ball of fur. Lol
You should train Bama to always stay a foot off to your side and take her on estimates. Customers love it. And she'll feel like she's working.

That'd be cool but due to their size temperament a lot of people are scared of them.
We have a Newfoundland and a White German Shepherd. Plus we're fostering another Newfoundland for an owner who is on deployment. Love big dogs!
My wife loves sheppards. They're awesome dogs.
Great looking dogs guys. Couldn't imagain life without them. Here's my Portuguese Water Dog Lacey. I don't take her on jobs but she does go everywhere else with me. Lately I can't keep her out of the pool.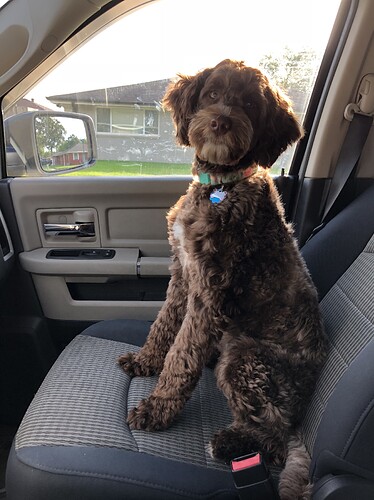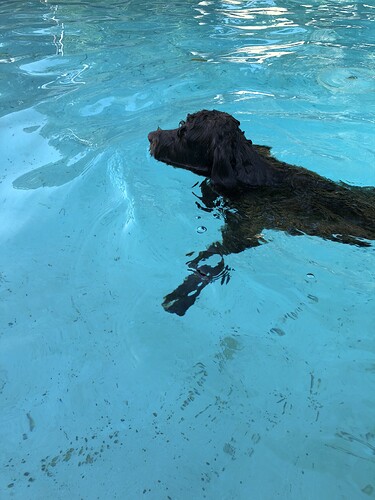 Like ive said before… i like dogs more than i do people. Cute little pup ya got there dude.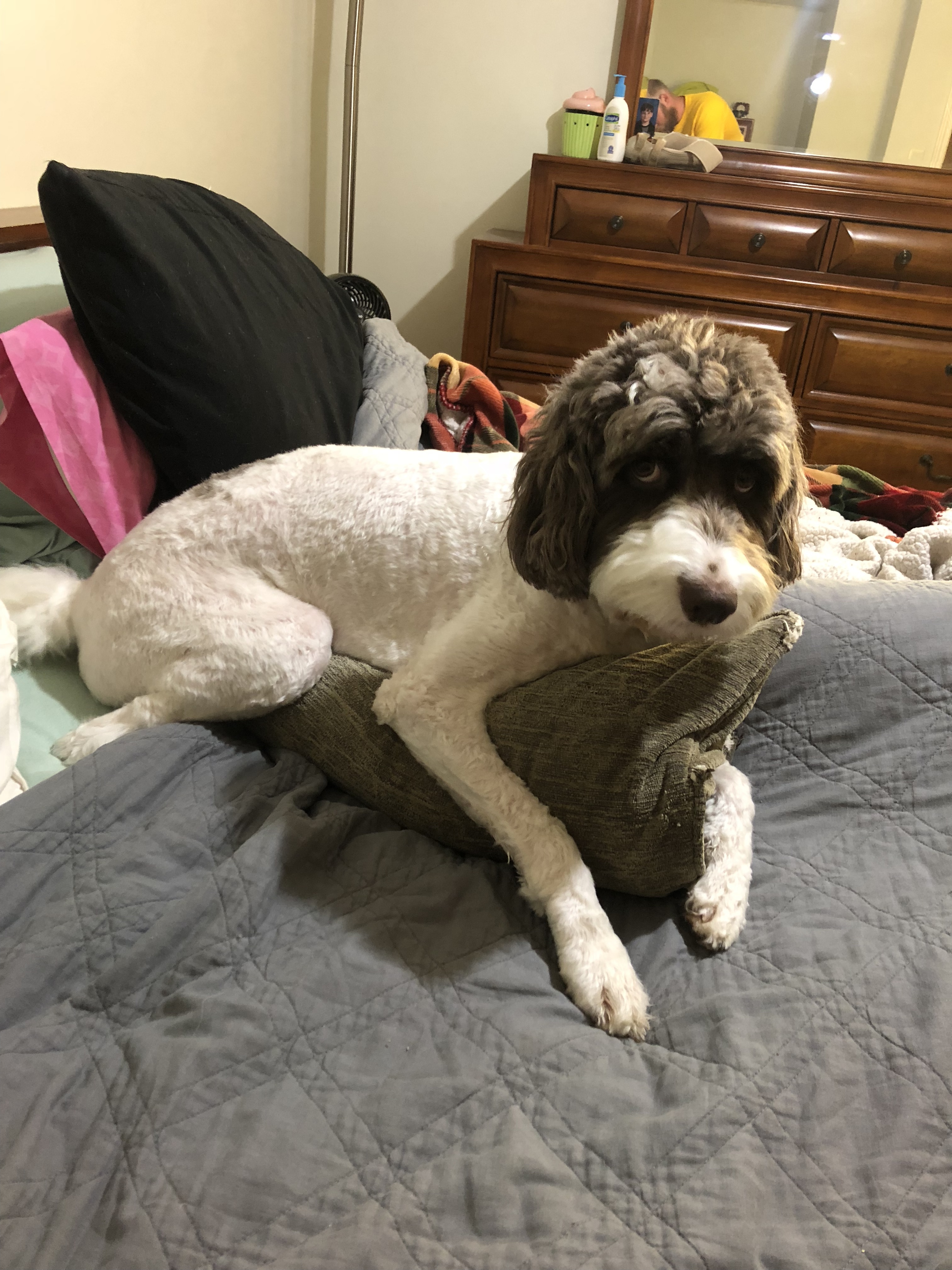 She has a thing for pillows… think they beling to her. She goes everywhere with me when i can take her… she loves going to the ball field and running around.