Hey guys! I have a few questions on a job that I looked over earlier today. First off, it's 11,000 sq ft which is probably little leagues for commercial, but I was real happy when I rolled up.
The job came through a lady I subcontract through here in WA. I think I may have backed myself into a corner so looking for advice. She wanted to know market pricing, and obviously wanted me to send my lowest pricing. For whatever reason I let her know I could still do okay at .10 per sq ft on flat work, and bone headed me a few months ago told her I'd do a job over 5k sq ft at .08. Well along comes this monster and I'm thinking 11000 sq ft for 800 and change doesn't look quite right. Now she just recently, within the last week started sending me pressure wash jobs. Should I try and renegotiate this, or just be happy with the work? I want to be competitive so they get jobs (I'm there only pressure washer), and I don't have much work, but 800 and change seems like bottom of the barrel pricing. Thoughts?
Also, I'm running a 3.5 gpm 3k psi belt drive MiTM, with a 16 inch surface cleaner. I know it's cleaning a kitchen floor with a tooth brush, but it's about doing the jobs right now. Will this do the job in under 12 hours?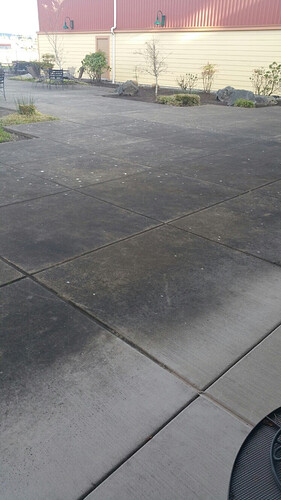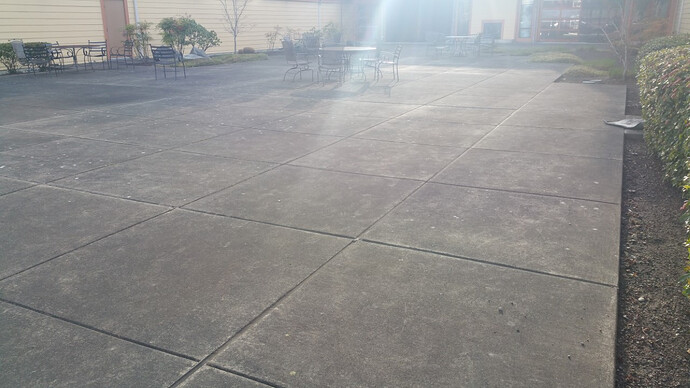 PS-more concrete than what's pictured, obviously… This is about 4500 sq ft in the pic.