I have 1.2 gpm, 17,000 psi machine and want to know how much to charge for this job I'm bidding.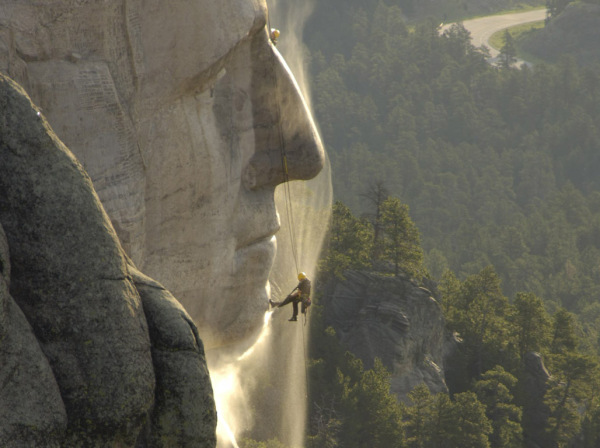 i know if he sneezes that's it…
You really want that contract so you can do the other faces. I'd say go low and offer $100 per head.
What if he has boogers? Might cost more…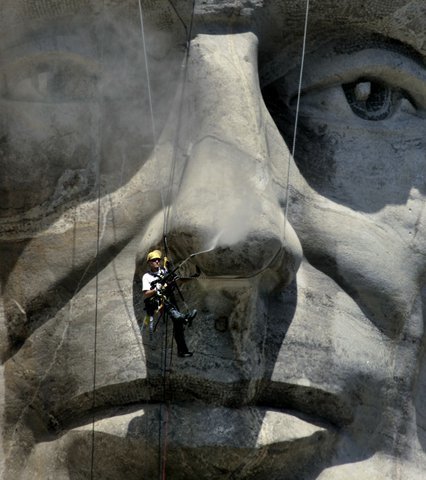 I know this is a joke but is that a real pic? That would be one he'll of an awesome job.
Karcher did it about 15 years ago as a goodwill/free advertisement thing. They have cleaned a lot of monuments around the world.
Thanks but I was the Foreman on that job for a big waterproofing company. That was a year long job along with the rest of the building. With OSHA and Disney inspectors and my boss to deal with daily it was stressful. I have my own company now and the scope of my work isn't near that size. But im not stressed out and make more $$$$.
Way to go. That's what owning your own business is all about.