Hello People
Due to some medical issues this is the first year in a while that I can make it to the yard and driveway to mess around. Every weekend I enjoy washing the car as it gives me something to do. Ok here is the pickle I am in.
I have a Simoniz 1800 electric pressure washer. Works good enough for me. I purchased a foam cannon from Amazon and I can not get it to connect. I have no idea of the part I need but it resembled this.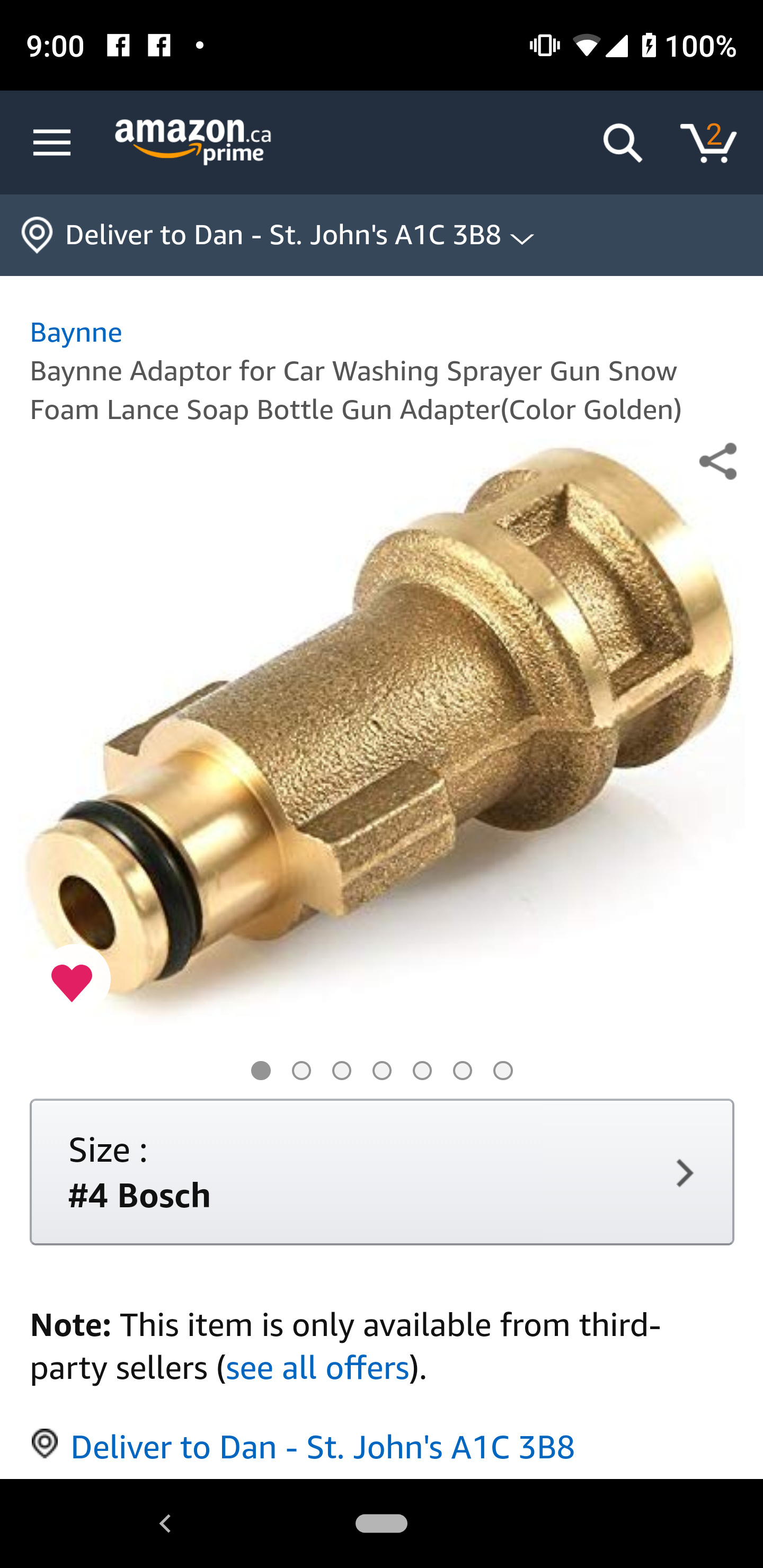 . I need this part to go on the gun so I can quick connect I guess the foam cannon. Simoniz has the adapter in a lot for their foam cannon but I can not find it in their parts list.
What are some suggestions to make this work?Could I purchase a cheap gun and hope the hose fits and that it has the ability to accept the foam cannon?
Would it need a nipple to screw into a new gun and foam cannon with the quick connector, again hoping the gun can attach to the hose.
As you probably guessed I have zero idea about any of this. Any suggestions or bush fixes would be greatly appreciated.
Thanks people!