What a productive day!
I installed a 1" square steel bar in the ceiling of my little trailer so the TSC hose reel would line up. The reels were on clearance for $20, bonus.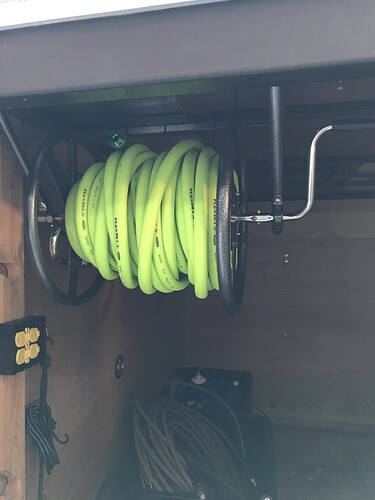 You guys arent kidding, Flexzilla is great. Rolls right up, similar to firehose.
Another achievement, I hooked up the 3/4" short supply hose from my tank to the 4/4 machine and what do you know…works great! I measured 8gpm out of the spout at 40 gallons and my (now repaired) Hudson valve shuts off at 55 gallons.
This is a huge deal for me after being laid up for over a month out of surgery. I'm excited to get going.