Found this little gem today in my muck boot. Ask me how.
I thought you'd never ask. I was x-jetting 50/50 SH on my friend's garage floor because she had puppies in there and a cat that made it smell like port-a-potty in the center of a petting zoo.
Now my foot itches like crazy… it burns a little, but doesn't feel like a bad chem burn. Who knows how to kill this itch?!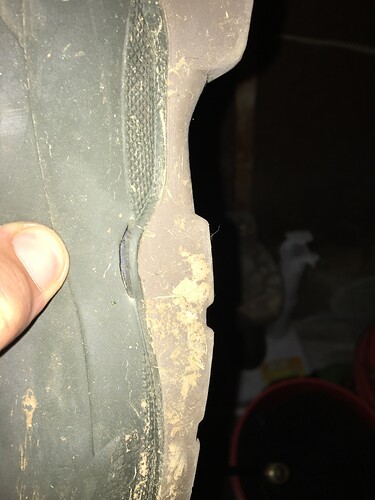 The road to hell is paved with good intentions…