My guess is Not enough air.
The baffle has burned through. How many hours on it?
Pull the burner housing and have a look see
I'm also reading fuel pressure can be adjusted for temperature control.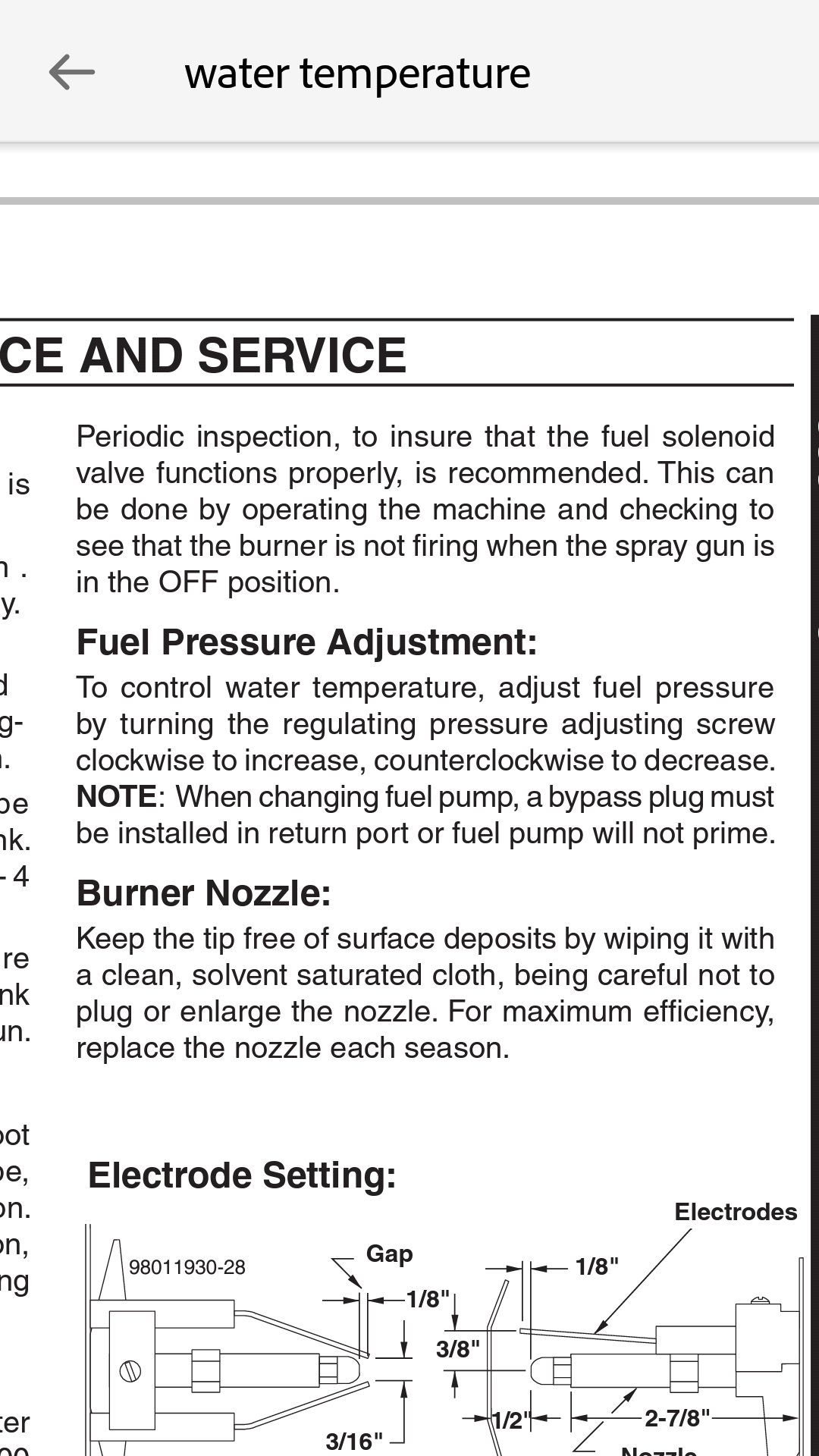 But if only problem is in that pic,.IDK
Not the greatest idea to set the temp with fuel pressure unless you are just moving it back and forth a few degrees. Too low and the fuel won't atomize well. You should adjust your temp with going up and down on your gun nozzle size
Hey man, I don't swing that way lol
Ok, forget what I said hahahahaha
How hot is the water coming out of the gun ?
Do you have a 200# pressure gauge for the fuel pump?
Could be the thermostat couldn't it @dperez ?
Not likely but what would I know since I don't run thermostats. All my units are on timer delays