Where can I find this bracket holding the banjo 3 way. Is it custom? I can't find it online anywhere.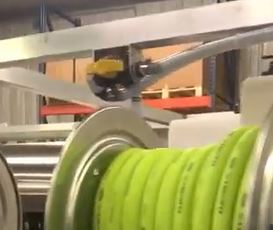 Just a piece of flat stock with holes drilled in either end and two bends. Any metal fab shop around you should be able to make you one of those. Probably take about 15 minutes per bracket to whip up.
@TexasPressureWashing I have the 90 degree bracket for the 3 way that sits flat. This one is for the 3 way that doesn't have a flat side.
Hmmm send me the model number?
@TexasPressureWashing I can't find it anywhere on the internet. This is what I have and was hoping to find the bracket in the picture online.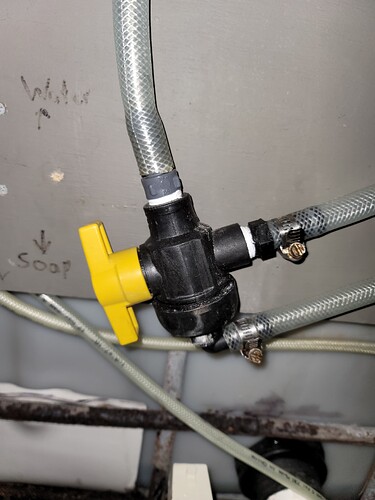 You sure it's a Banjo brand? Looks almost just like the ones we get from PWStore, just a slightly different handle. Not sure how ours are mounted though, I'd have to get a pic when I'm at the shop next.
@JAtkinson you are probably right. That would be why I can't find it when I google Banjo 3 way. I'm changing that one to a side load 3 way. I want the one above for another application if I can find a bracket to hold it.
Trudie at panhandle sells them. If she is out of stock let me know i got some in the shop
I'm gonna have to stop by panhandle one of these days only about 45 away!
They are great people to deal with. They have free training days also I believe
Yeah they actually have 1 coming up was hoping to go to but my day job schedule couldn't fit this time

I ha e never been so I can't speak on them. I have ordered a truck load of stuff from them it always shows up 2 days later. I think @TexasPressureWashing is teaching at the event he could tell you more
It's probably a good thing I'm not close to a PW supply company. I'd be a kid in a toy store.
Trust me I spend way to much money because its easy to drive down the street. And just buy what I want and then a bunch of stuff I dont need or am just curious about
Panhandle is awesome. Trudi and Shane are good people and will help with anything they can. They really make a big effort to same day ship items before 3pm eastern so customers receive their orders fast.
I am here now at their training event. It was cool teaching the softwash portion. I got to play with a 12V
Booster
Pressure Washer (downstream)
Air Diaphragm
Pumptec X6
The best part is meeting other washers from all over. Seeing others rigs up close always gives me great ideas too.
I seen you were going to be there I live in crestview about 45 mins from the event but my day job in destin took priority. Hopefully next time !!