Whats that on the top right ?

Egg plant.
You make an incision of about 1/16…
Just enough to cut through the skin all around.
Once it is all soft and cooked. You dip it in a bowl of water, it will shrink, then you just pull the skin off.
Then you slice it and serve it on a plate.
Balsamic, sesame seeds and eat.
Or you can try salt pepper and lime
The rest us pork and picanha with salt, grilling salt from brazil, like sea salt but not quite the same.
And sweet potato with sugar and cinnamon with a bit if butter
Man do you cater? If so how much to come to SC

I dont drink and drive…
You always welcome here
Looks good! Pork butt I am smoking has been stalled out for almost 3 hours. Hate this part, get so impatient
Beer helps a lot with the waiting
If we ever do all get together, I nominate @Firefighter4hire and @ikii to do the cooking, I'll help and keep the coals going and throw in 2 350lb hogs and a 1/4 angus and all the garden grown veggies …
I can do both of them at the same time cooking hogs is labor intensive. My big question is who is going to eat all that meat. I need about 22 hours to do both at the same time. We could always freeze it. But I would rather do the whole hog than parts of it. Nothing like hog brains and Ritz crackers topped with some cheak meat. ■■■■ now I'm hungry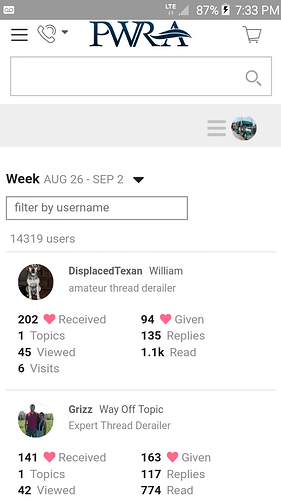 There is over 14k of us. So I'll bring more dead stuff and veggies
@Firefighter4hire
. So get to it cooky !

I'm down to do it just bring the hogs live. So we can butcher them ourselves. If I gotta cut it up I may as well start from live
We just slaughtered 9 hogs all sold my dumba$$ sold it all and forgot to keep any. Oh well always next year